Wailana Coffee House
Mac Salad
One of fun things to do when we lived in Honolulu was to look for places to eat that fit three criteria: Good, Convenient, and Cheap (Good Value). Besides Lunch Wagons, there weren't many eateries that gave you all three. Excellent food of almost every variety can be found all over Hawaii, but it's usually expensive. One place that fit the bill perfectly was not far from where we lived in Waikiki. Sadly, this iconic eatery is closed now, but Mary and I used to frequent Wailana Coffee House often.
Wailana Coffee House served classic Hawaiian food in generous proportions and at a good price. Most dinners came with their all-you-could-eat salad bar (won't find that in many places in Honolulu), and my favorite item from it was the macaroni salad. This isn't their recipe, but it's as close as I can guess from what I know of the usual mac salad ingredients and the ones that they used. It's easy to make and delicious, and I dedicate it to their memory.
Makes 6 to 8 servings.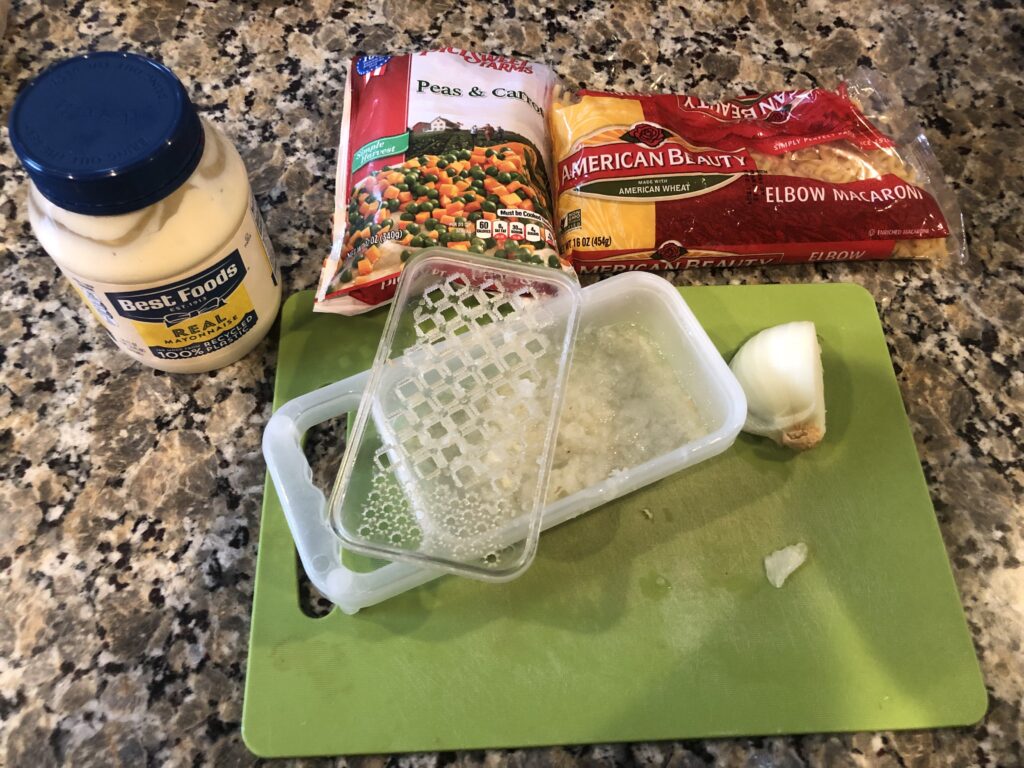 Ingredients:
8 oz. elbow macaroni (cook al dente: the noodles will soften up after they absorb the other liquids—don't rinse in cold water).
1 cup Best Foods Mayonnaise (Go for a long walk or jog for an hour, but don't dare substitute a low-calorie product).
¼ cup finely grated onion (sweet onion is best)
1 cup frozen peas and carrots
2 Tbs Whole milk
1 tsp salt
½ tsp pepper (white pepper gives a kick)
½ tsp garlic power
1 tsp sugar (optional)
Steps:
Cook macaroni as directed on package (al dente—don't rinse). Drain and put in large bowl.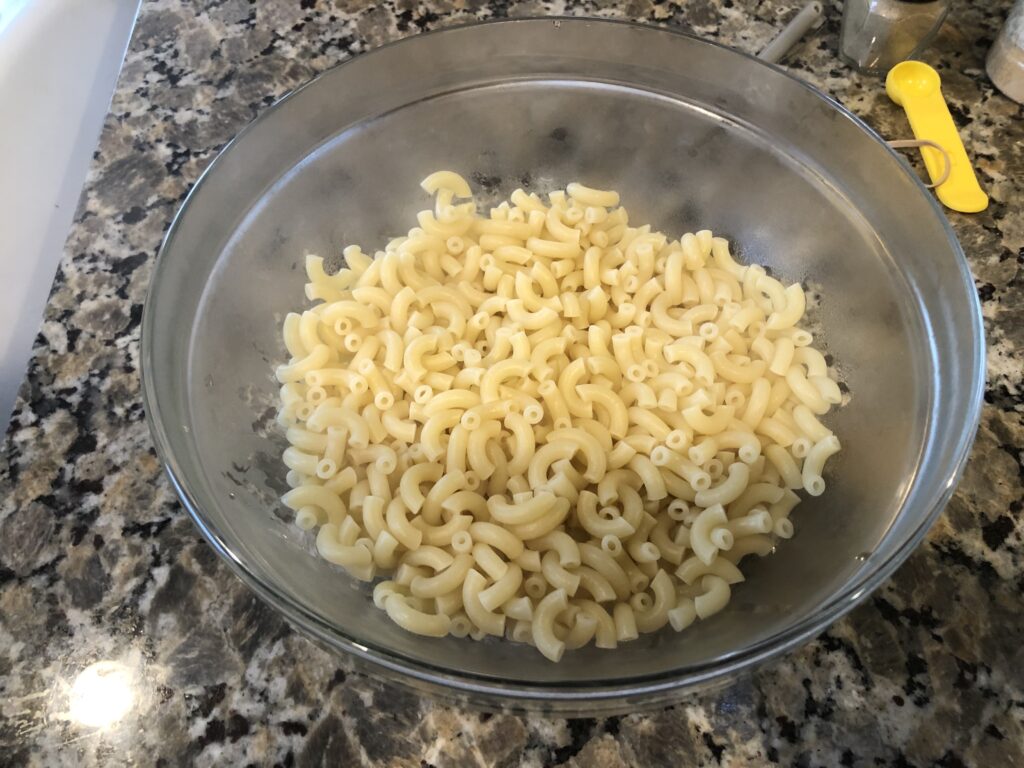 Add frozen peas and carrots first. The heat from the noodles will unthaw them. Stir well.
Add mayonnaise and milk and onion. Stir in well.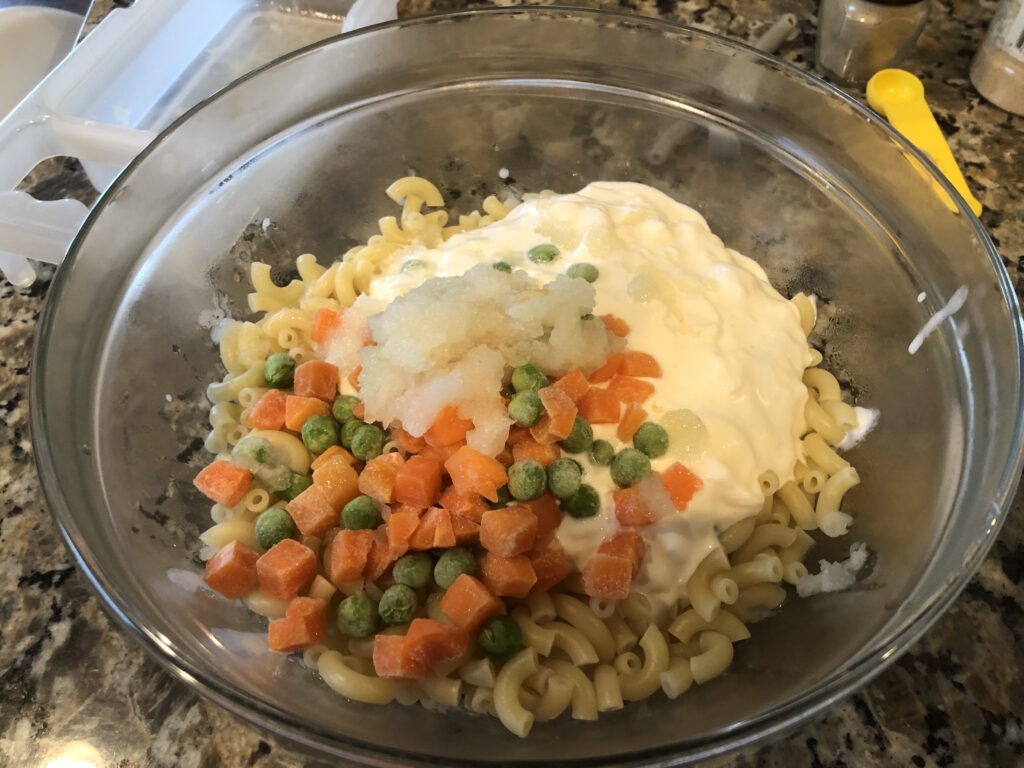 Add salt and pepper and garlic powder. Stir well.
Cover and put in refrigerator to cool (about 2-3 hours).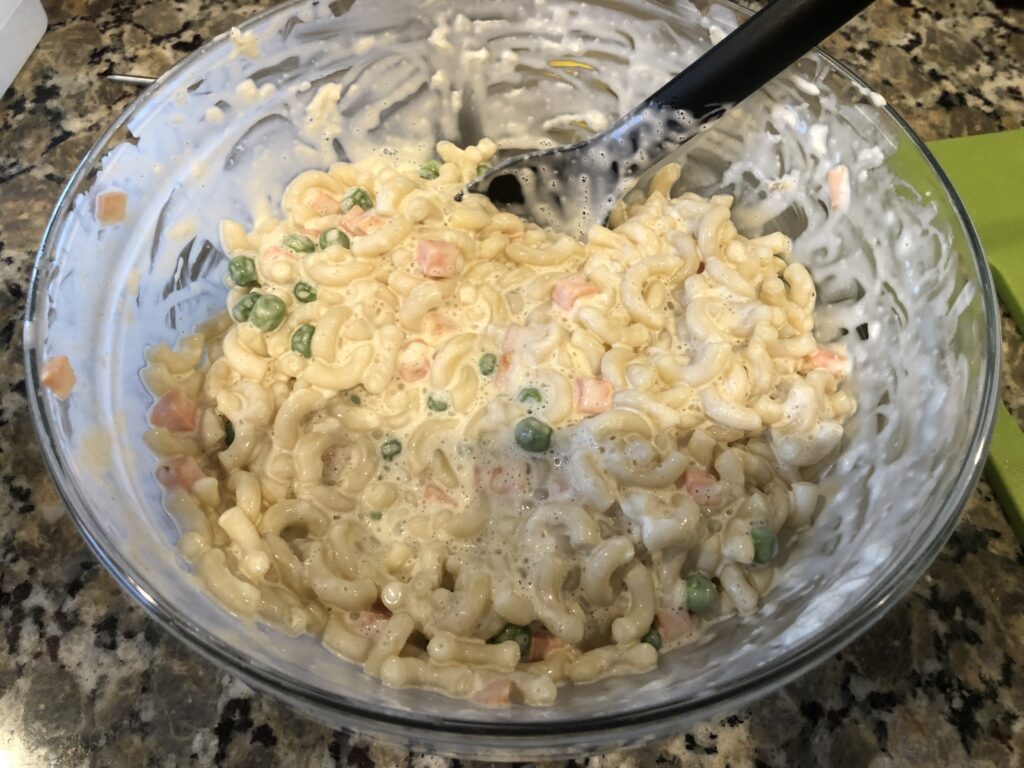 Serve cold.
Goes well on a steak plate.