Mary and I like Costco's cauliflower pizza. It's lower in carbs and calories than most frozen pizza but is very tasty, especially if you prefer a crisper crust. But, like any pre-packaged food, it's still looks a little plain on the table unless it's jazzed up a bit with a side or two. We usually add some pepperoni and fresh tomatoes to the pizza, basil or another veg we might happen to have in the fridge. Often, we'll made a salad to go with our meal—but that's kind of boring too.
So I thought…what can I do to make this easy simple, plain dinner a little more appetizing?
Just so happens, in my cupboard was some Tri-colored fusilli, and feeling a little gutsy, I ventured to prepare an Italian style pasta salad from scratch while making up a recipe as I went. I have to say, it turned out pretty darn good (Mary Approved!).
It's easy to make and doesn't take long at all.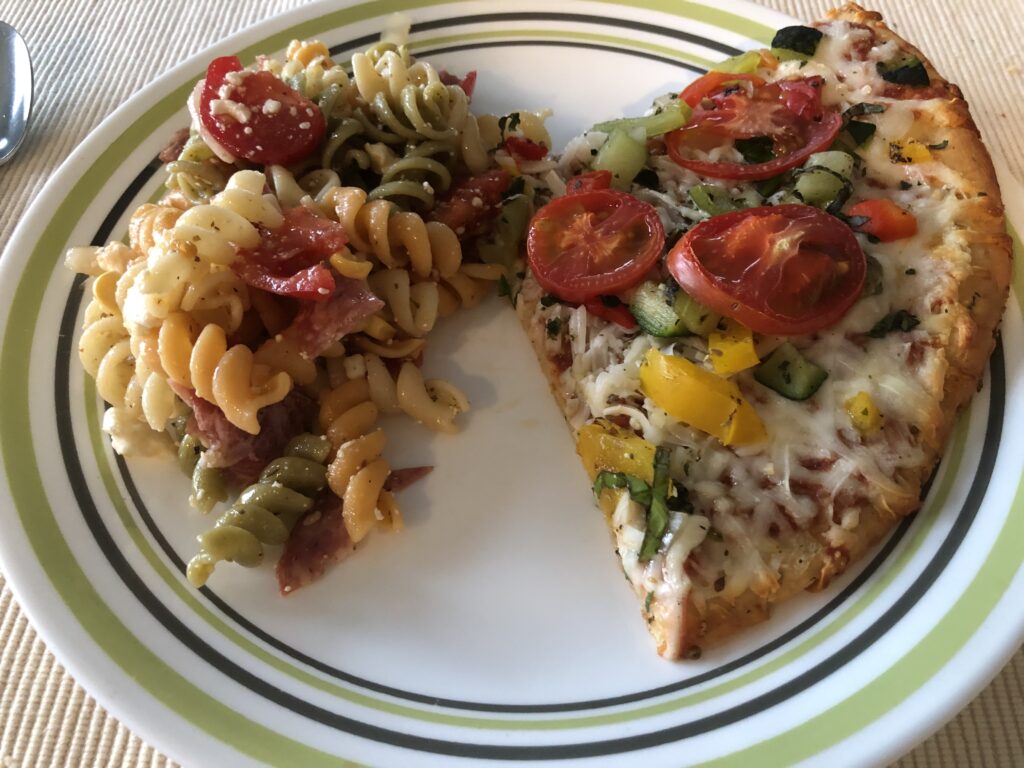 Ingredients: (What I had on hand) Makes 4-8 servings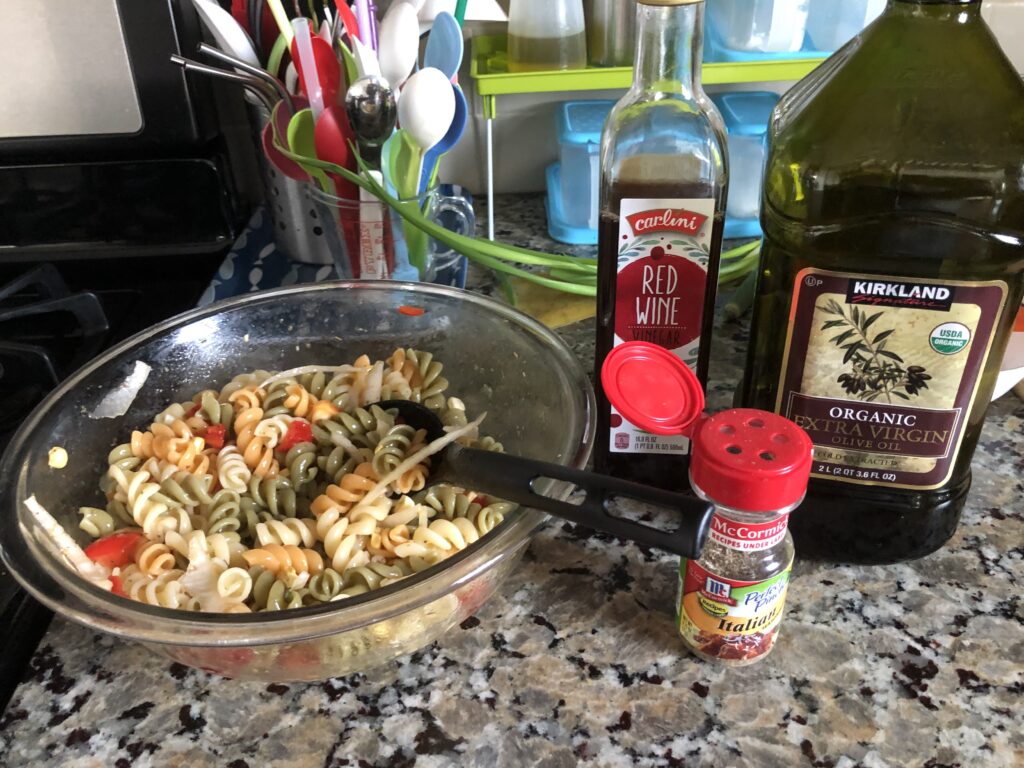 8 to 10 oz. of Multi-colored macaroni noodles
2 Tbsp. Olive oil
2 Tbsp. Red wine vinegar
2-3 tsp Italian seasoning
1 tsp salt
½ tsp pepper
1 to 1½ cups Fresh tomatoes (Bite sized chunks).
½ (all I had) cup Red Pepper (diced)
½ cup onions (diced)
½ cup antipasti (I had the Costco Beretta brand and cut into ¼ size pieces).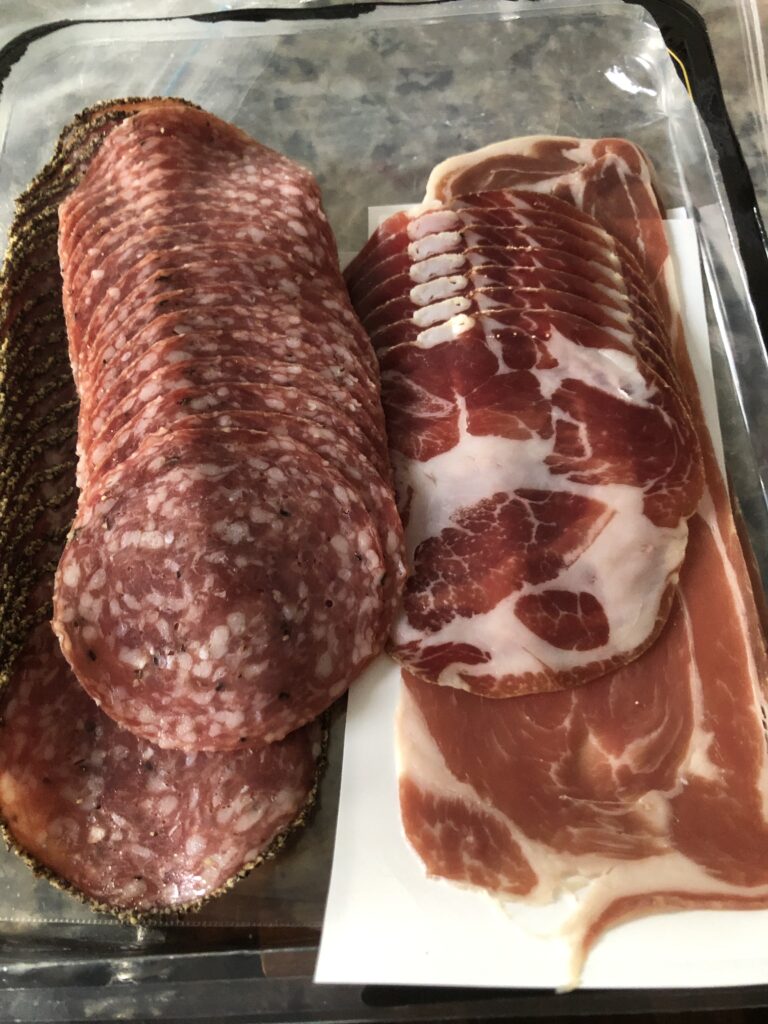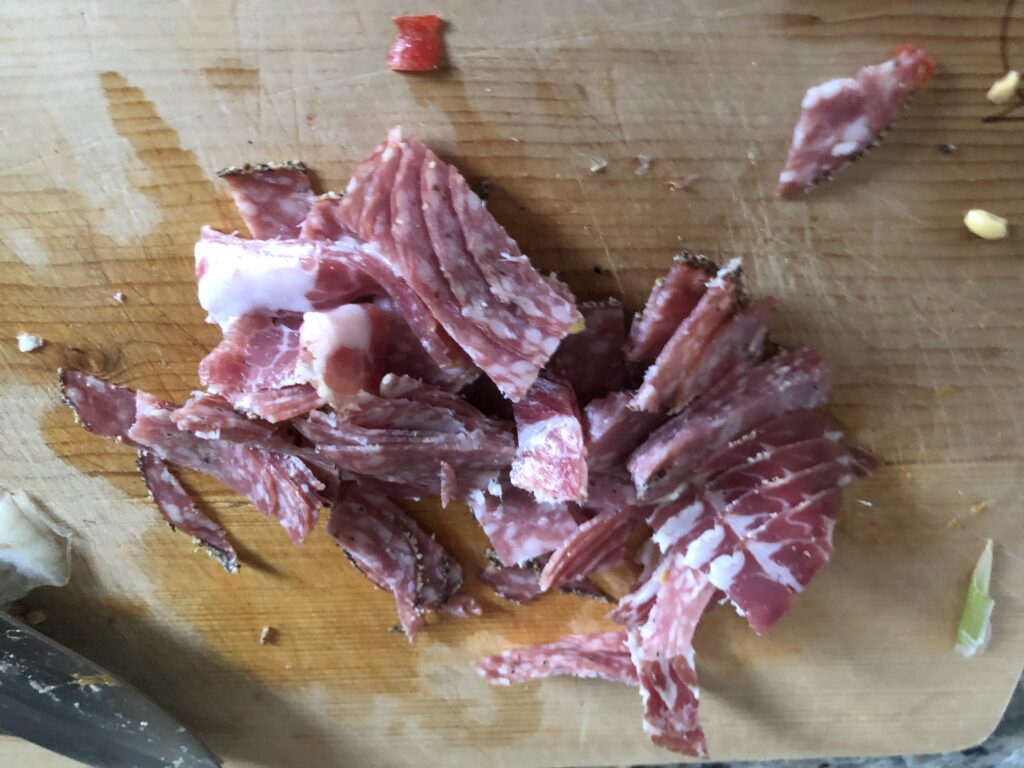 ¼ to ½ cup Feta cheese (crumbled).
Steps:
Cook pasta (don't overcook).
Drain and put in large bowl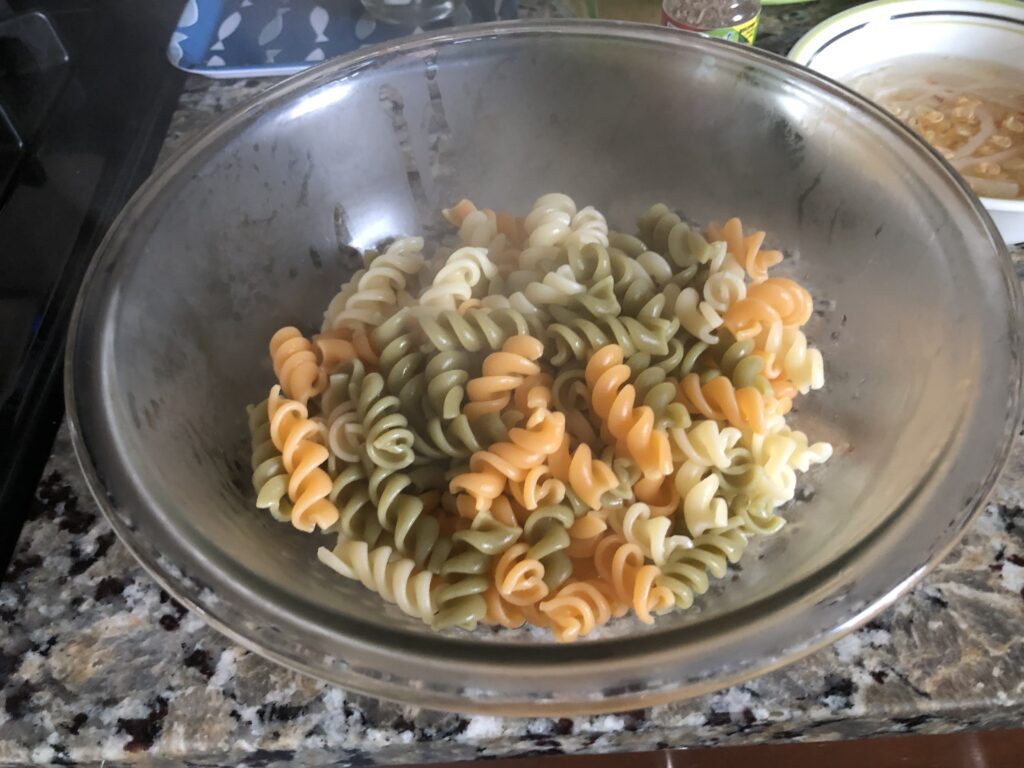 HOLD Tomatoes and cheese. Don't put these in yet. Tomatoes will get soggy and cheese will melt. Tomatoes seem to hold shape after cutting if they are chilled (or semi-frozen) before cutting into them.
Add olive oil, vinegar, seasoning, salt, pepper, red pepper, onions, antipasti and mix well—then mix again to combine evenly.
Put in refrigerator to chill (1 – 2 hours)
Add tomatoes and cheese. Mix well and serve.