Here's an easy recipe to change up your breakfast routine. You can add whatever ingredients you have on hand and throw the whole kitchen sink in if you like.
Ingredients I used: 2 to 4 servings
1 cup Polenta
¾ cup Onion (Diced)
½ cup Red Bell Pepper (Diced)
1 cup Spinach (Chopped)
4 Bacon Strips (Chopped)
½ cup Pepper Jack Cheese (Shredded)
4 Large Eggs
½ Tbsp Olive Oil
Utensils:
Frying Pan
Medium Size Bowl
Rice Cooker
Cook bacon in frying pan (not too crisp). Let cool then chop. Set aside.
Note: Use whatever meat you have. Ham, sausage or no meat at all. Instead add extra vegetables. I wish I would have had some mushrooms to add.
Drain fat from pan and wipe with paper towel. Add olive oil and sauté onion and pepper until soft, add spinach and cook a couple of minutes longer. Set aside with bacon.
Note: You could cook the onions and pepper and spinach in the bacon grease but that's probably not the most healthy thing to do.
Roll out Polenta between wax paper to the size of the bottom of rice cooker. Cook on medium heat in pan used to cook bacon and veggies. About 2 minutes each side.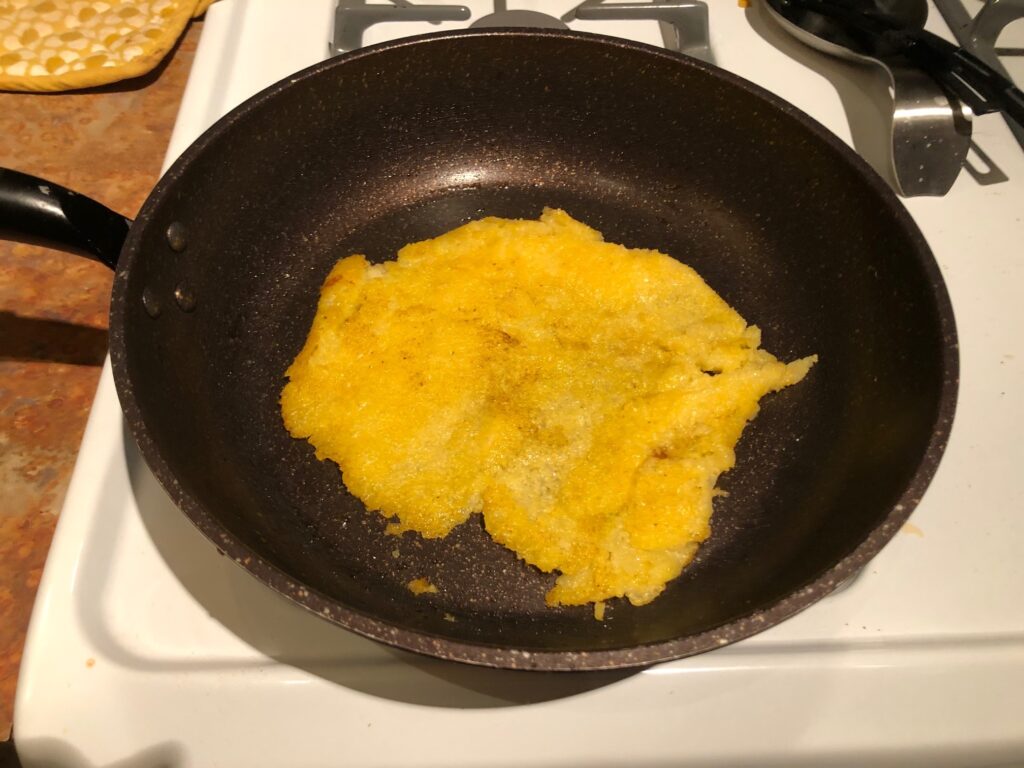 Note: Polenta is mostly cornmeal and water. So if you have corn meal, you can make your on polenta. Any type of savory-dish pie crust would probably work. You could use a thin potato pancake too.
Lightly grease side of rice cooker and place cooked Polenta in bottom of rice cooker. Wet fingers and form polenta to bottom if needed.
Whip eggs in bowl and add bacon and veggies and shredded cheese. Mix Well. Pour on top of polenta.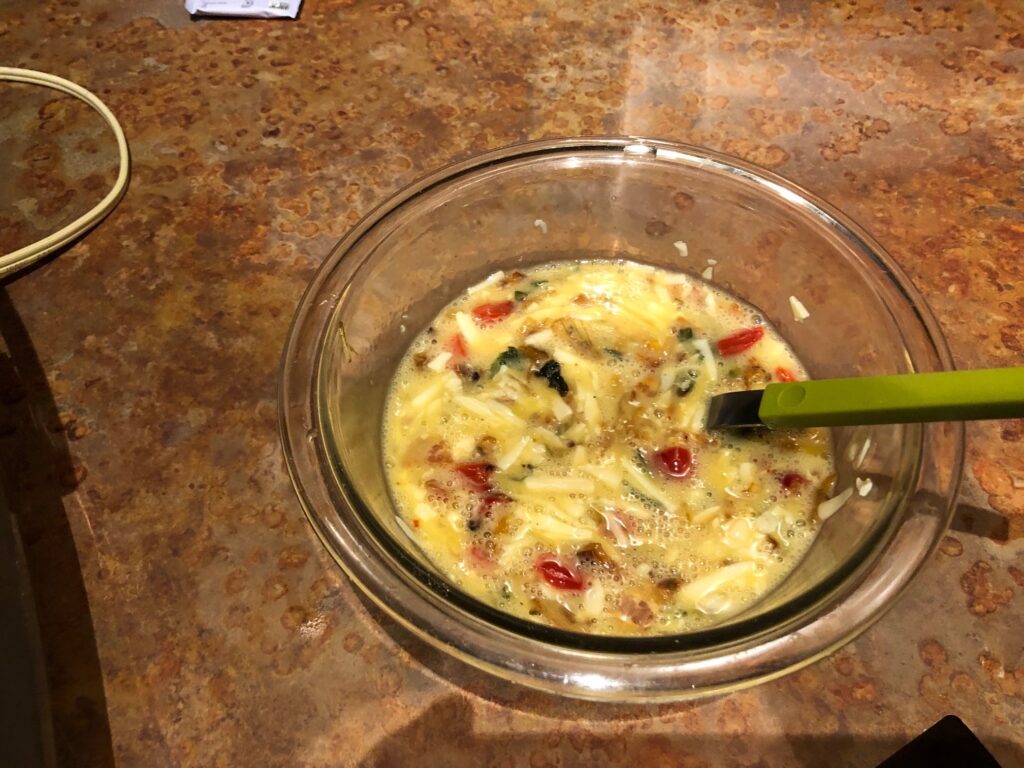 Cook in Rice Cooker for 25 minutes on Quick Setting.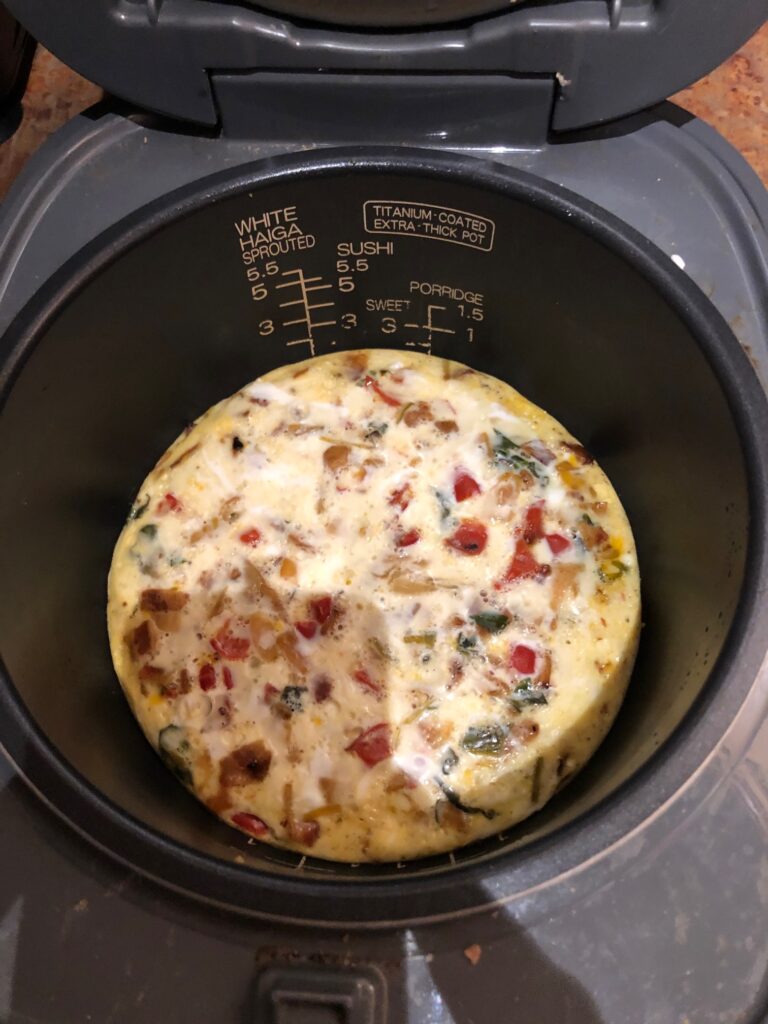 Slice with Knife or Pizza Slicer into desired serving size.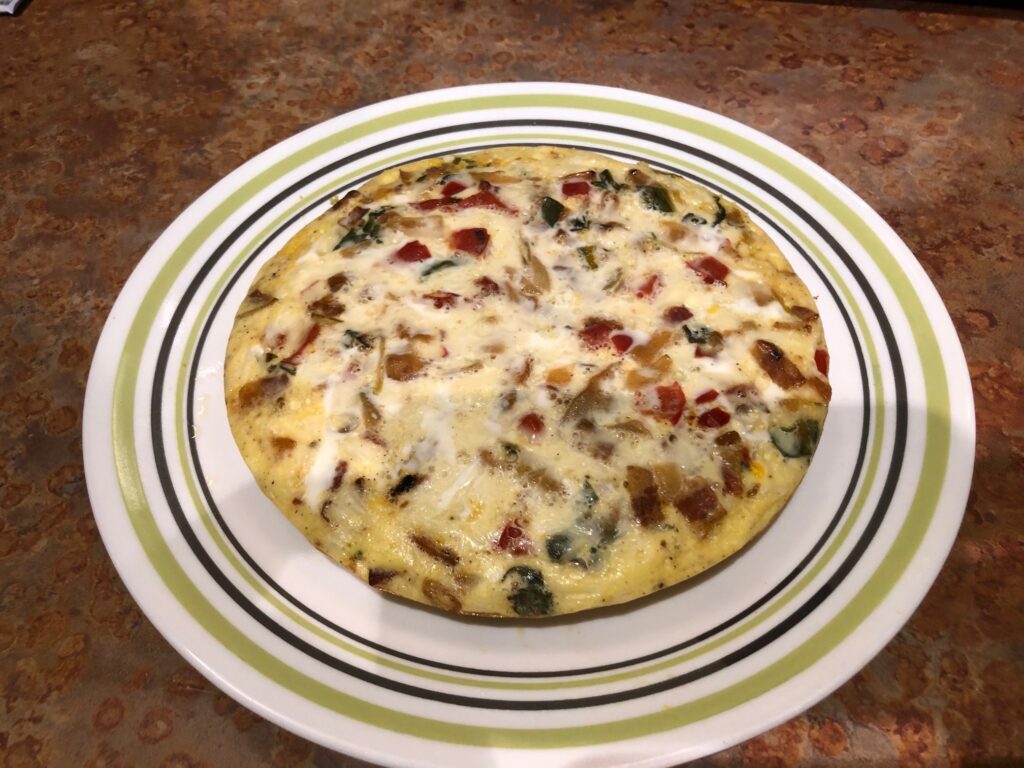 Serve with sour cream and salsa.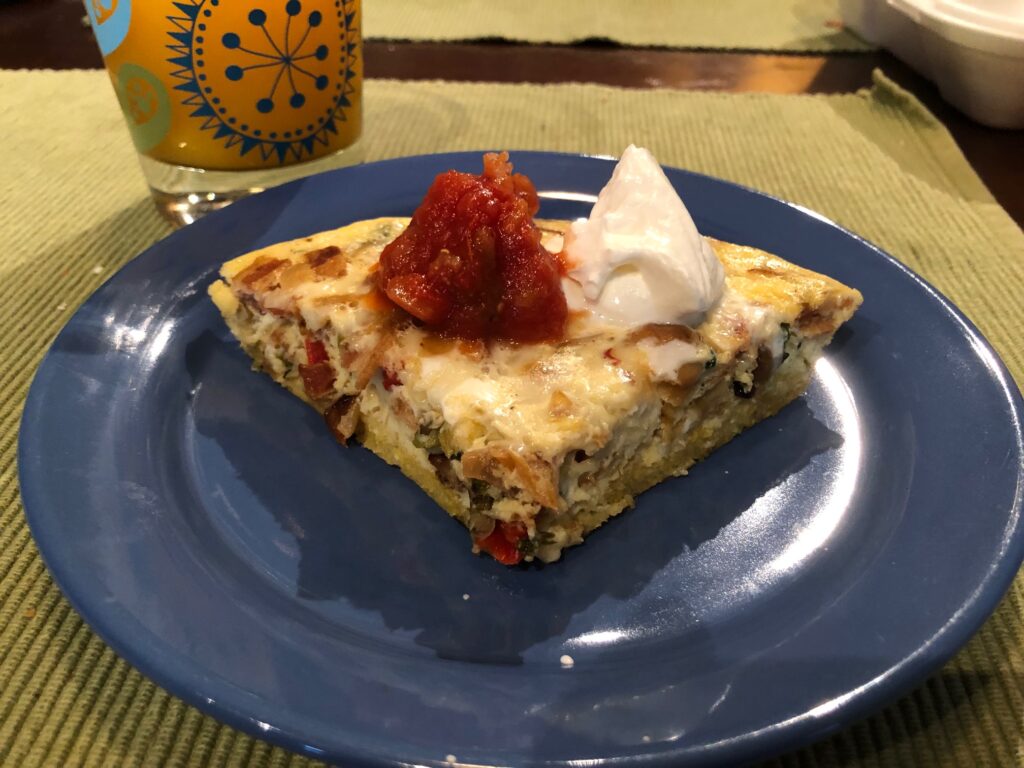 Note: A glass of fresh OJ makes this a delicious and healthy breakfast.