Epic Adventure Trip 2: Keystone, Colorado
December 16 – 20, 2019
Took the Whidbey Island shuttle to SEATAC. Left Oak Harbor at 6:15 A.M. My flight was at 10:06 A.M. Arrived on schedule at 8:45 A.M. Gave me an hour to make my gate (plenty of time, right?). I was the next to last to board with 5 minutes to spare (note: Delta Boarding close 15 minutes before scheduled departure time and 30 minutes for international flight). #JustMadeIt
Roundtrip air from Seattle to Denver about $230 including baggage cost for skis and boot bag.
Delta (going) and Frontier (return) policy was the same. Skis and boot bag counted as one checked bag. ($30 one way). Max weight for both needs to be less than 50 lbs. or they charge for overweight bag. Mine totaled less than 40 lbs and I had stuffed my ski bag with my ski pants and coat. My boot bag also had my helmet and goggles and gloves.
Epic Mountain Shuttle is the way to get to all the resorts. Leave the driving to them. Less than $150 RT for door to door service. Comfortable van, on time, friendly service. Keystone and Breckenridge (and I'm pretty sure most of the resorts do) had free inter-resort shuttles. Summit County has free shuttles from resort to resort and other towns in the county. No need to rent a car. https://www.epicmountainexpress.com/reservations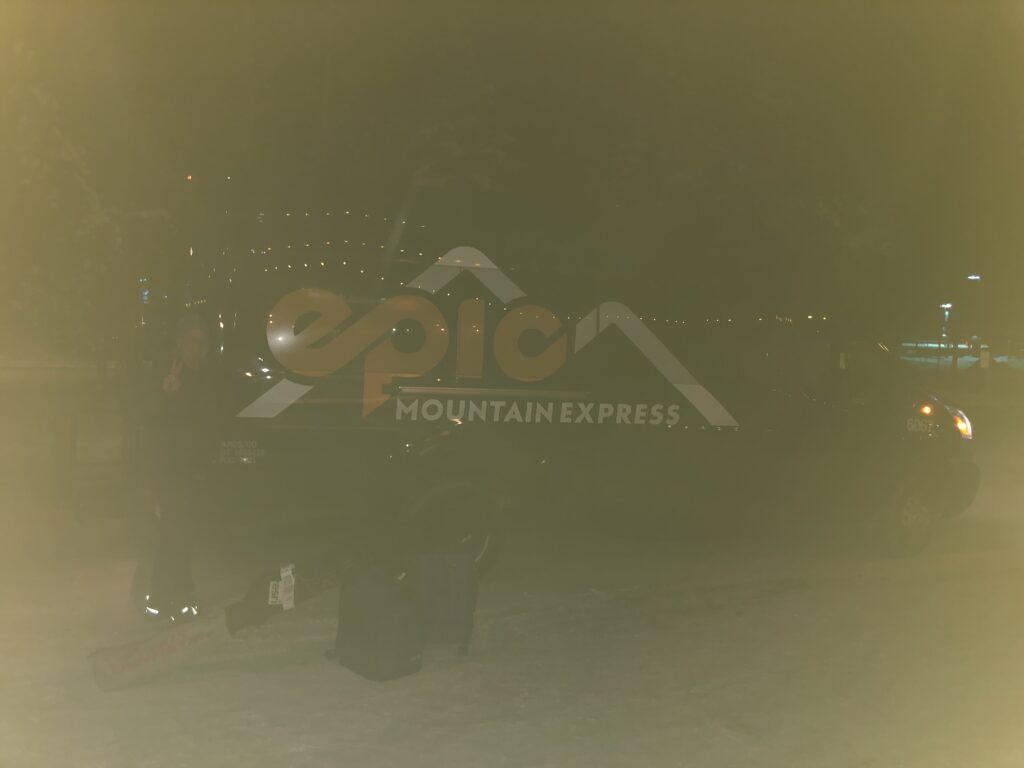 Lodging: My first AirBnB. Four nights in River Run Village, steps away from gondola. About $130 a night including tax and cleaning fee. Would sleep four. Couch with queen fold out bed in front of fireplace. Had King size bed to myself. J Full kitchen. Ski locker. Perfect place. 140 Ida Belle Dr, Keystone, CO 80435, USA (Host: Oliver). https://www.keystoneresort.com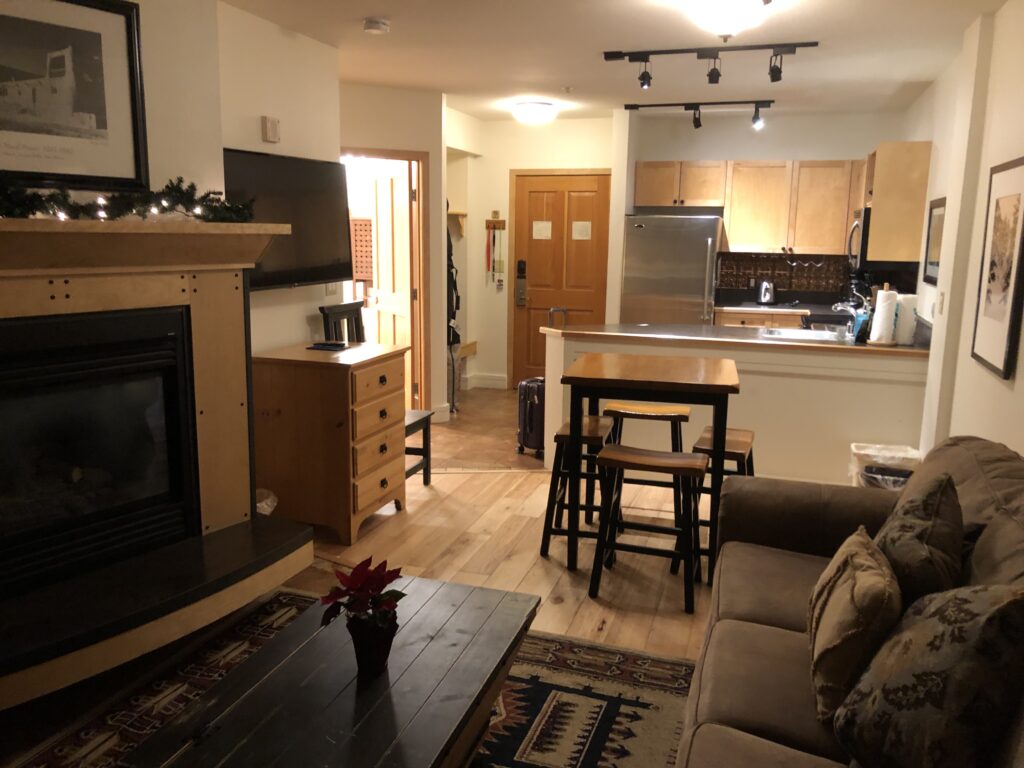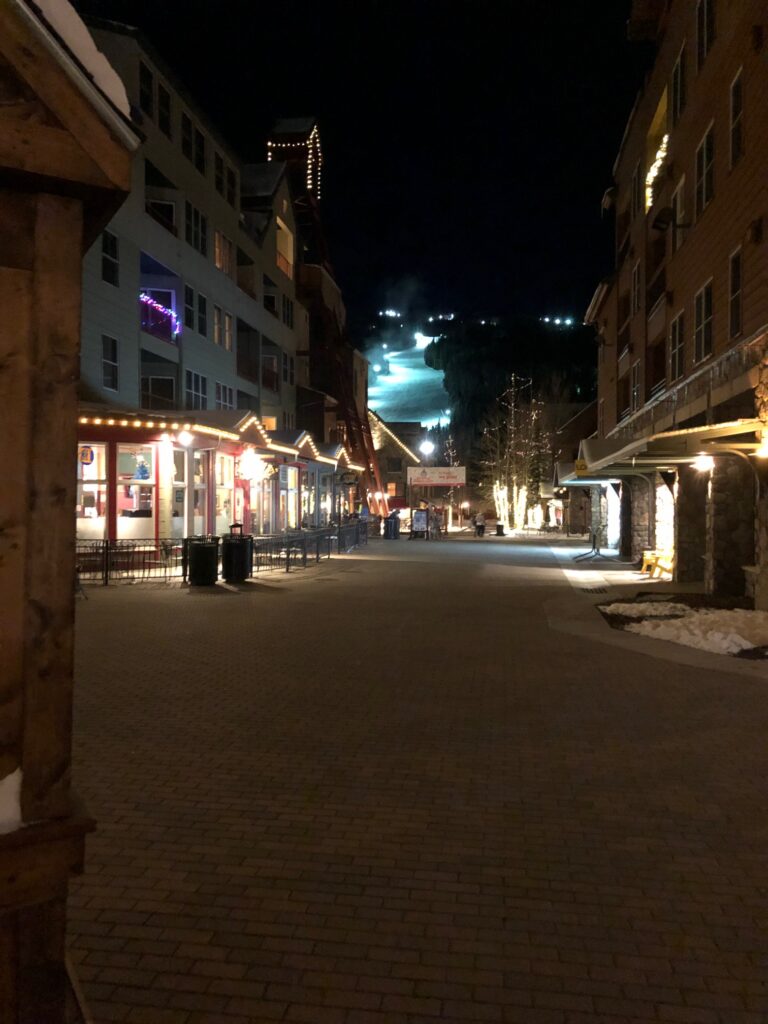 Skiing: Excellent. Lots of runs for all levels. SchoolMarm is a perfect green run for beginners and families 3.5 miles long.  A few of those and I was good for the day. Only downside of this run is even if you are being safe and careful, there are a lot of new skiers who are not so safe #GotRunOverByKids. The lodge serves up some great hot chocolate.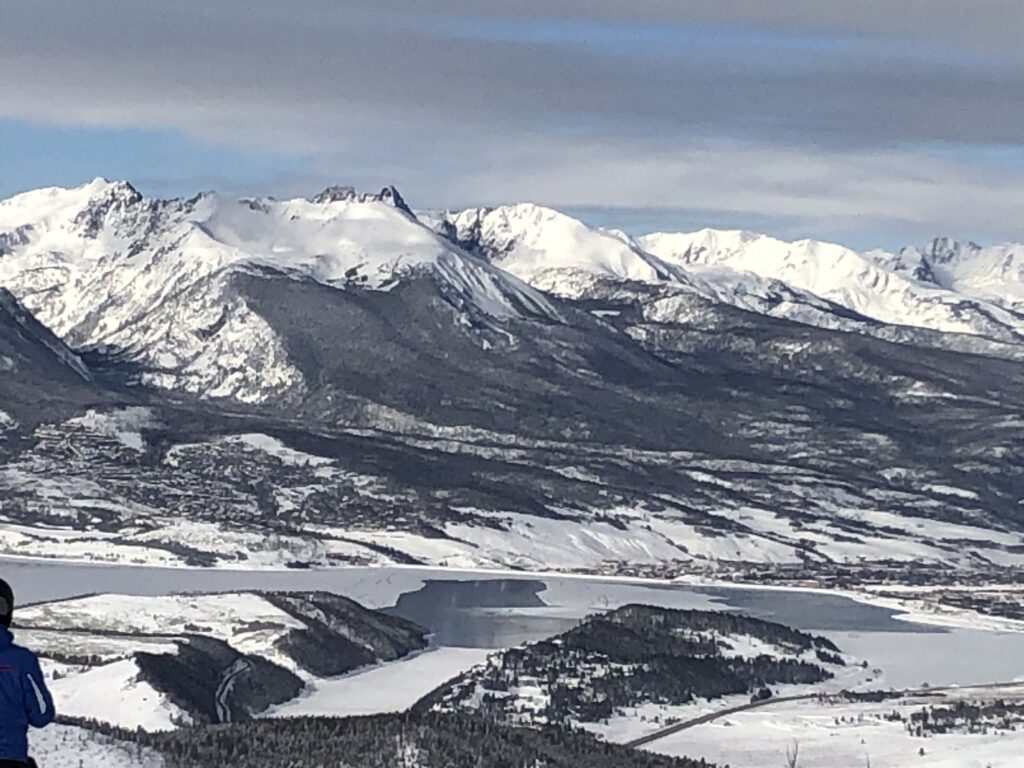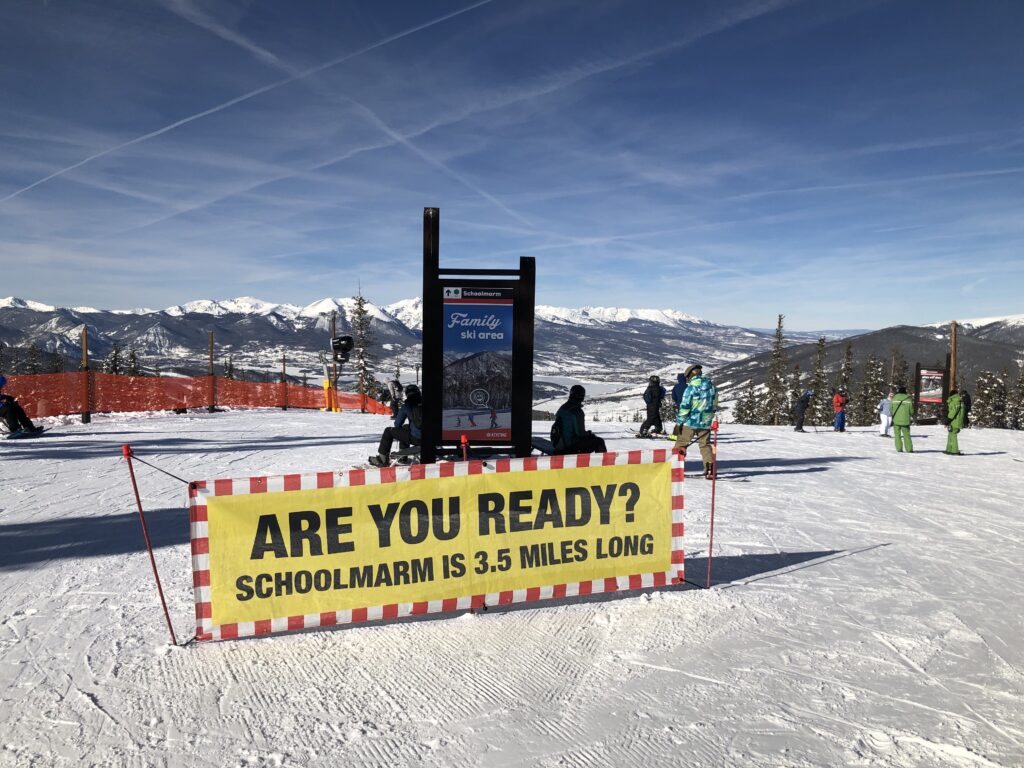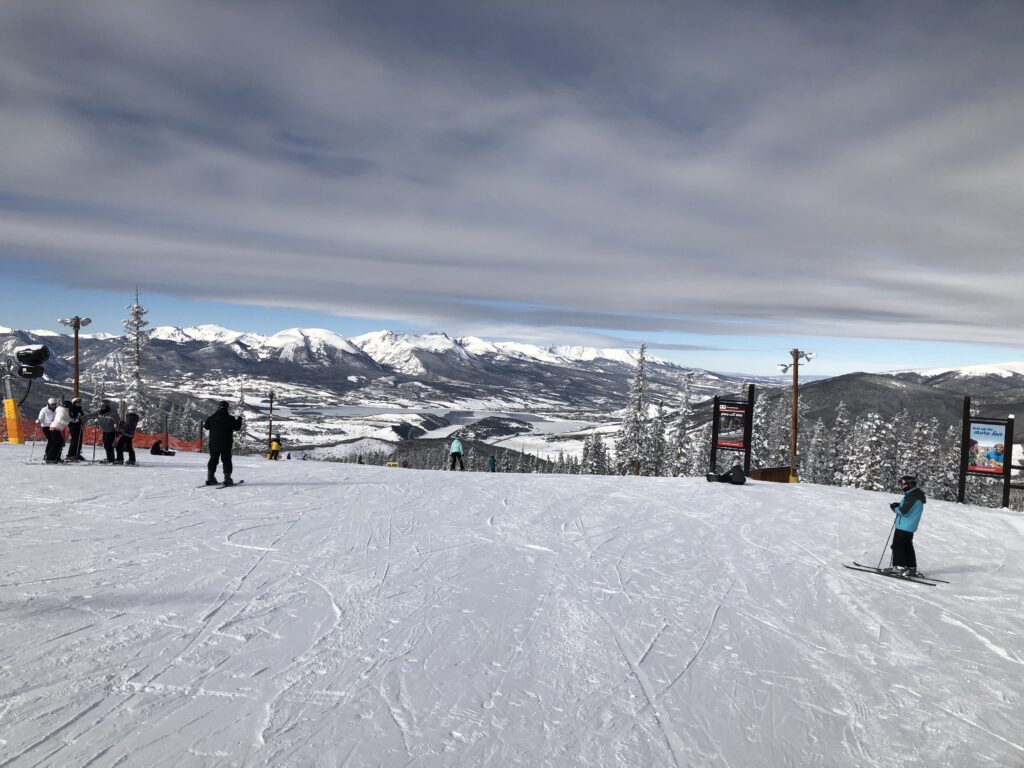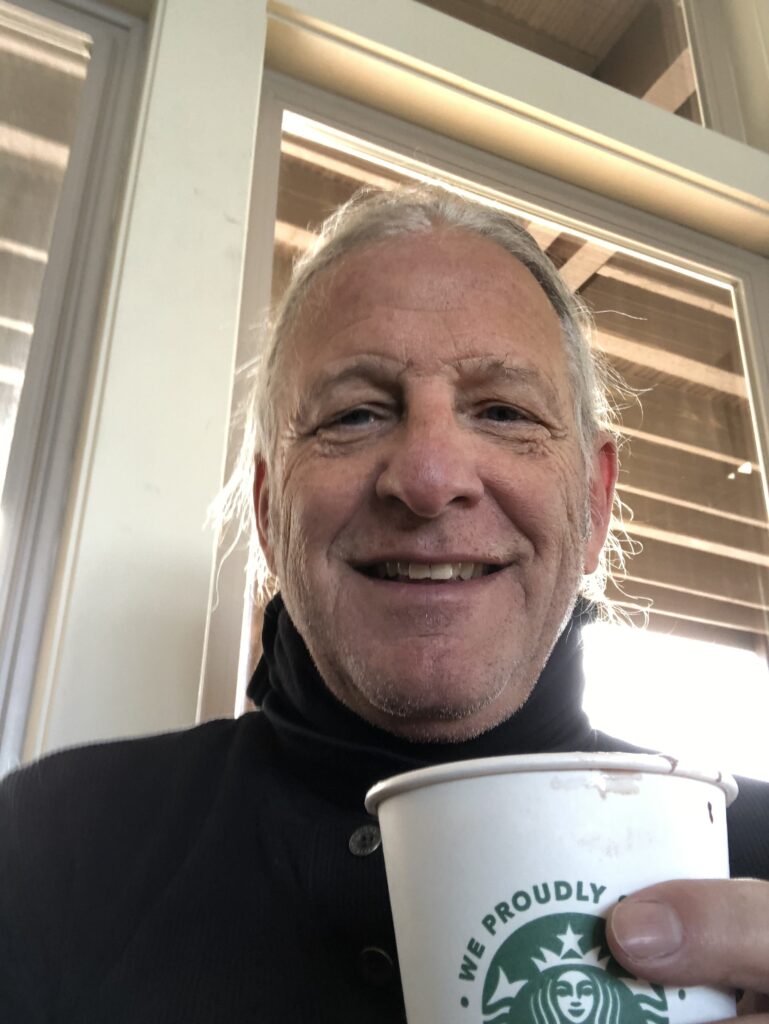 #EpicFirst-Night Skiing. Keystone, at The RiverRun gondola (from what I was told by a local) is the only resort and lift for night skiing. The slopes were well lit. There were places where it was a little dark, but no more than it was during the day where the runs were in the shade. Best of all: no crowd, almost like having the slopes to yourself. The weather was perfect, clear skies and about 20 F.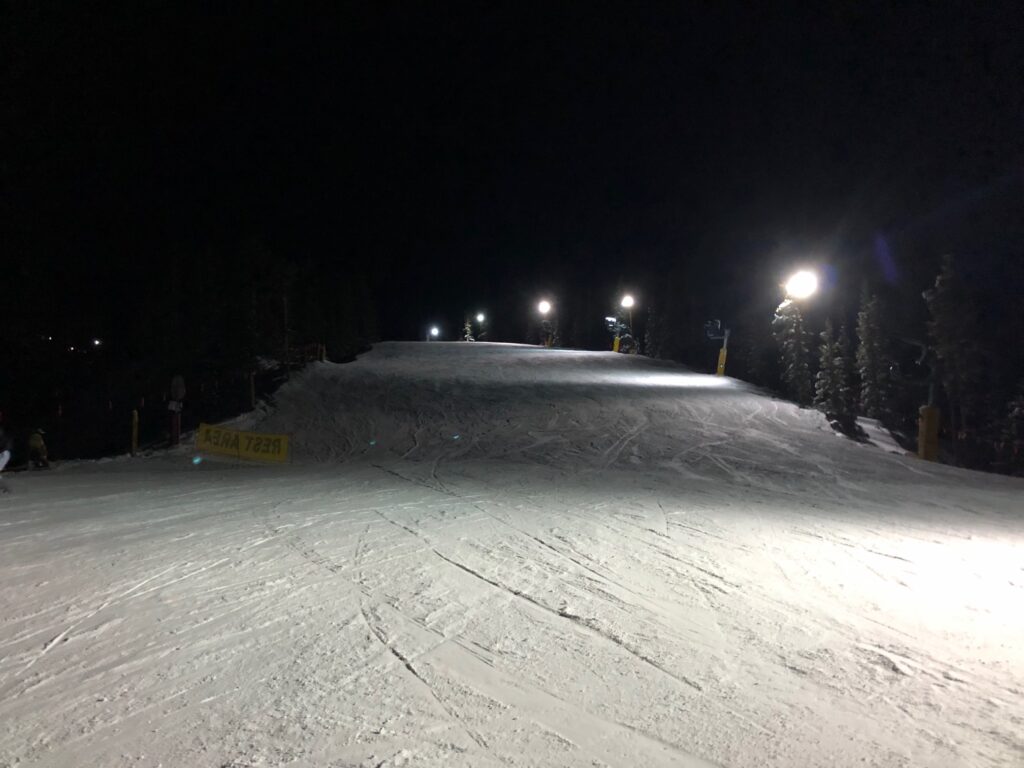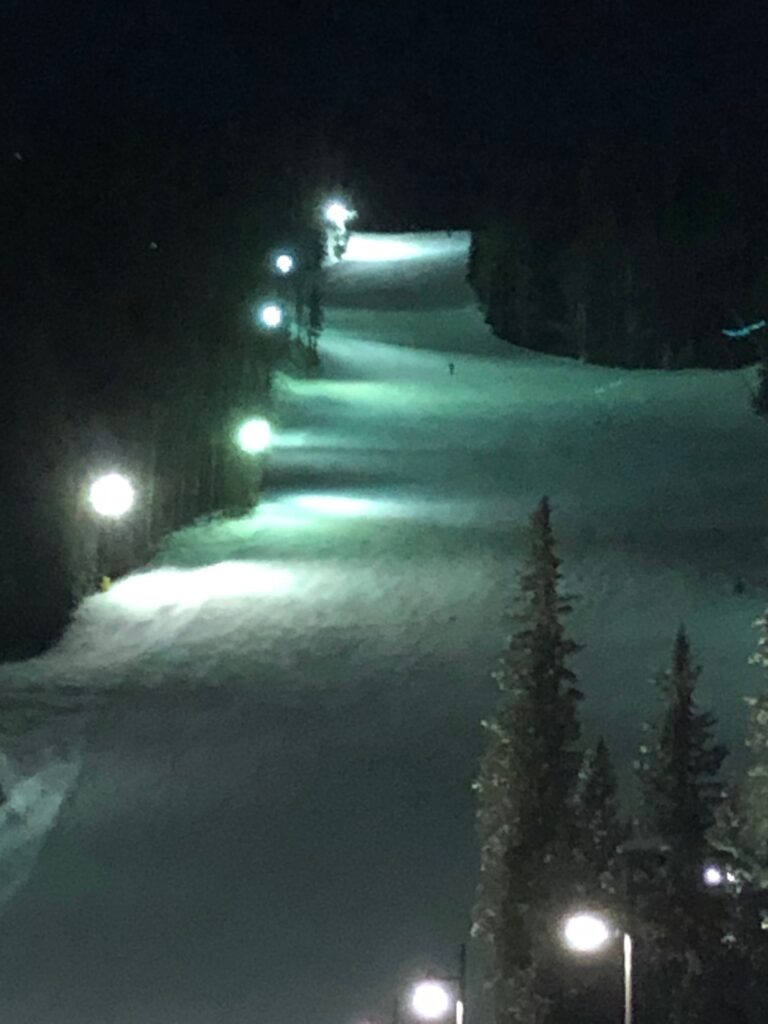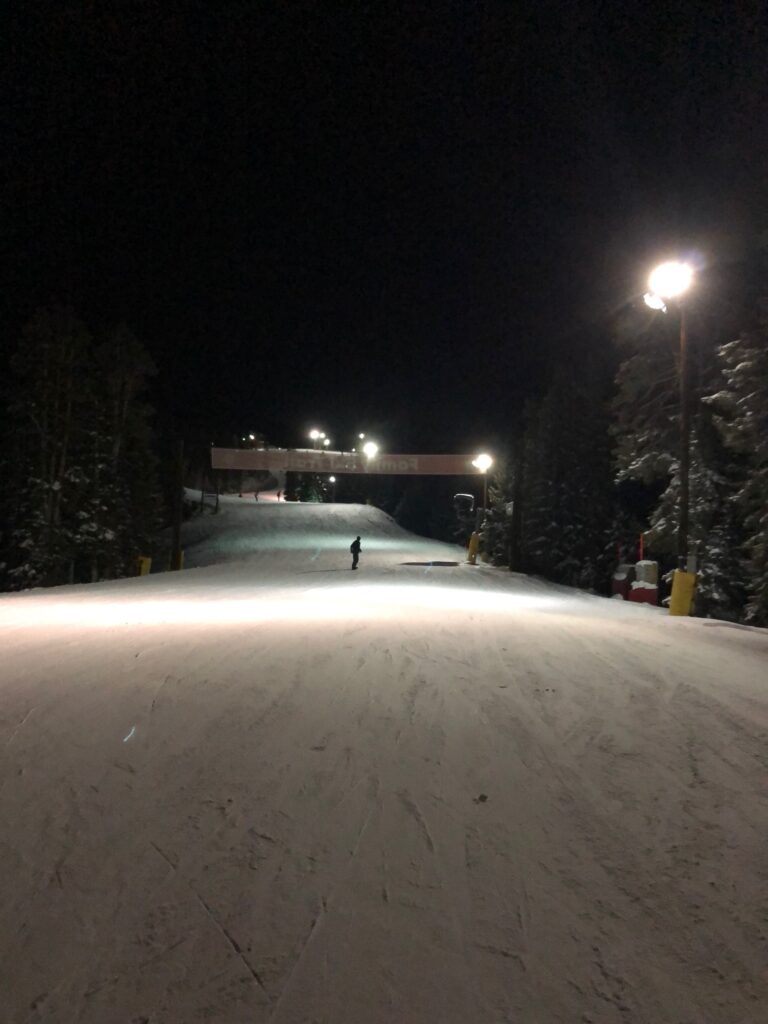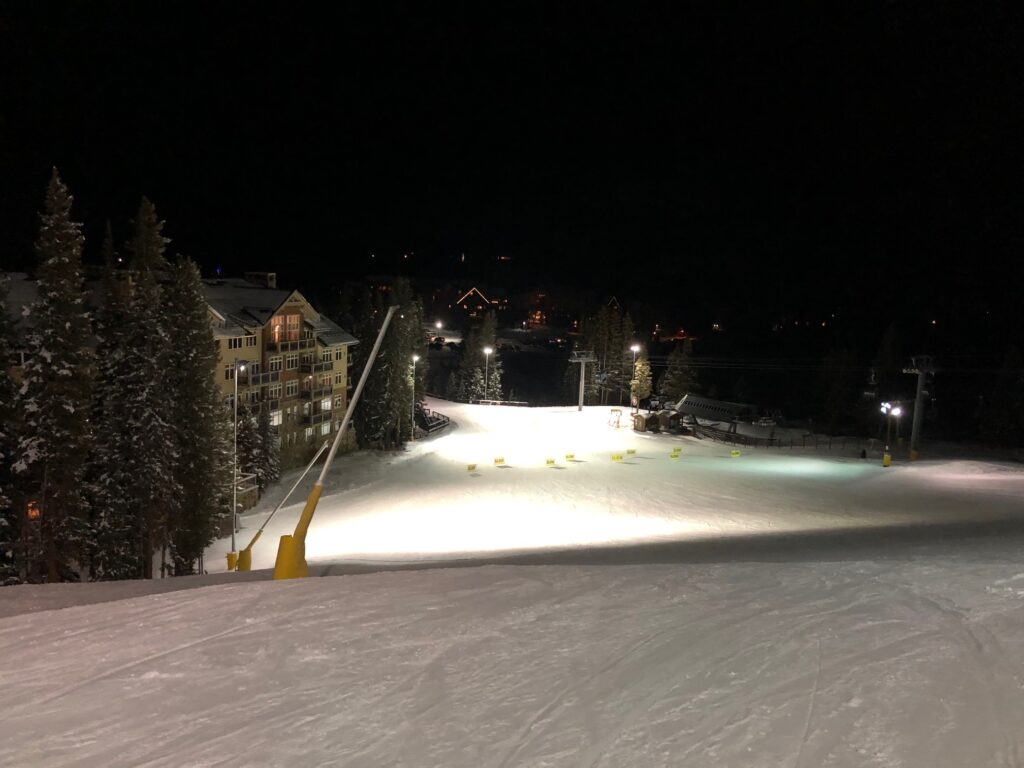 On Thursday, I rode the free shuttle, the Summit Stage  from Keystone to Breckenridge. http://www.co.summit.co.us/586/Transit-Summit-Stage The stop was a few minute walk from my Airbnb. Leaves hourly and stops at a few places along the way. 30 minute trip to the Breckenridge transit center right next to Breck Connect Gondola and main street.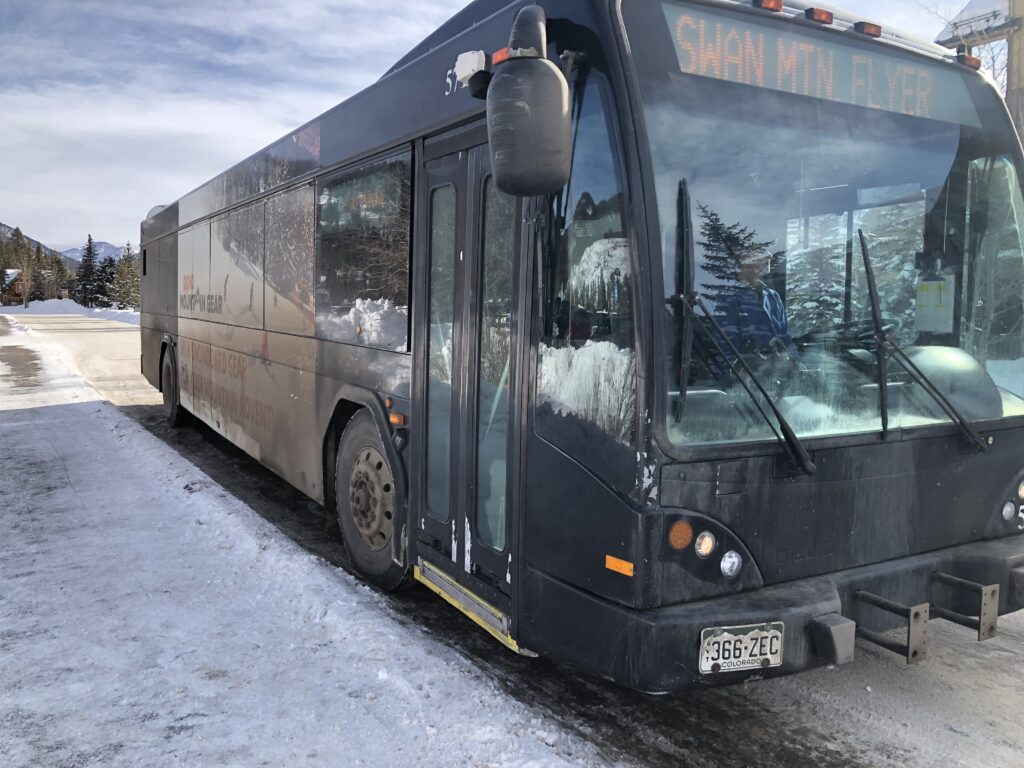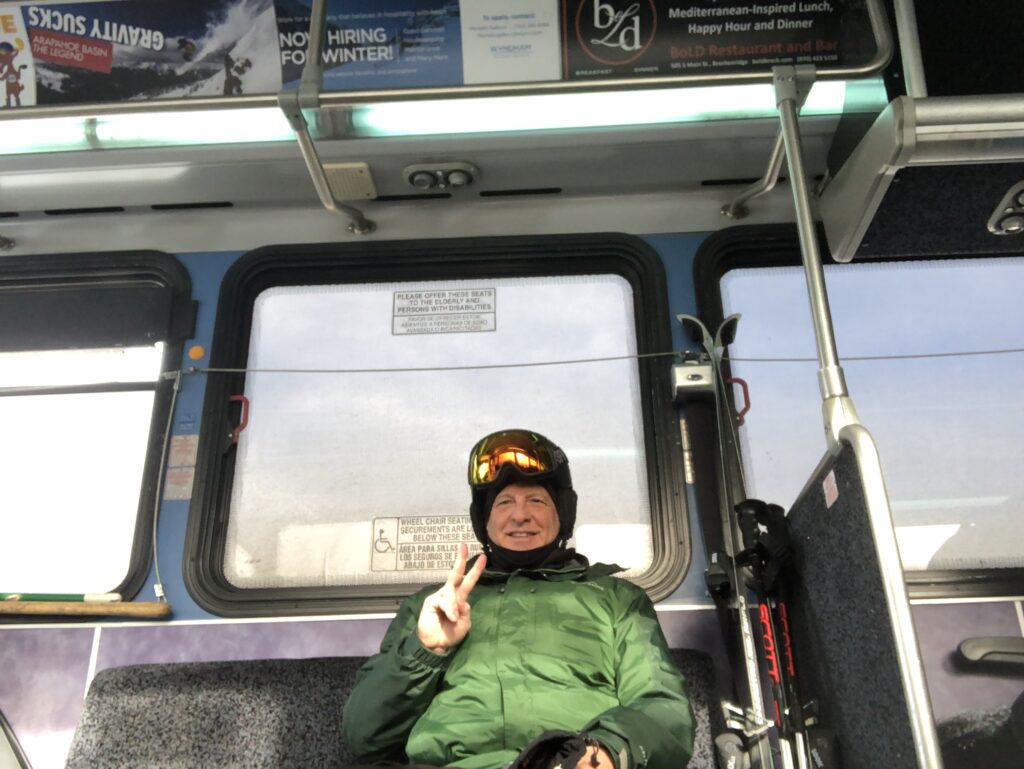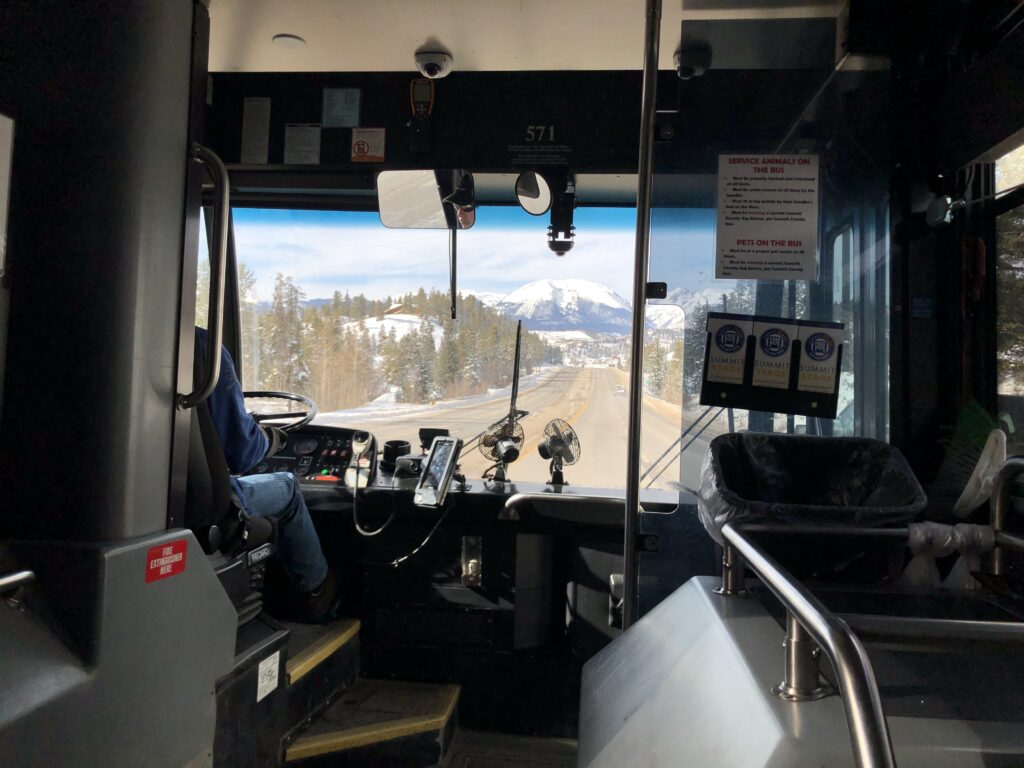 Breckenridge (Breckenridge Resort: https://www.breckenridge.com) was a much bigger place and didn't seem as remote as Keystone. I had a nice lunch at a Vietnamese restaurant. The slopes were a little more crowded. Keystone opened October 12 much earlier than Breck (November 8). When I was checking lodging prices, Keystone had better prices and places to stay. The eating places at River Run were good but expensive. The only place I don't recommend is the Spoon Café. The service was terrible and the food awful. It might be a good place to drink (I don't know about that). Here is a website that compares the resorts. https://luxeviking.com/breckenridge-vs-keystone/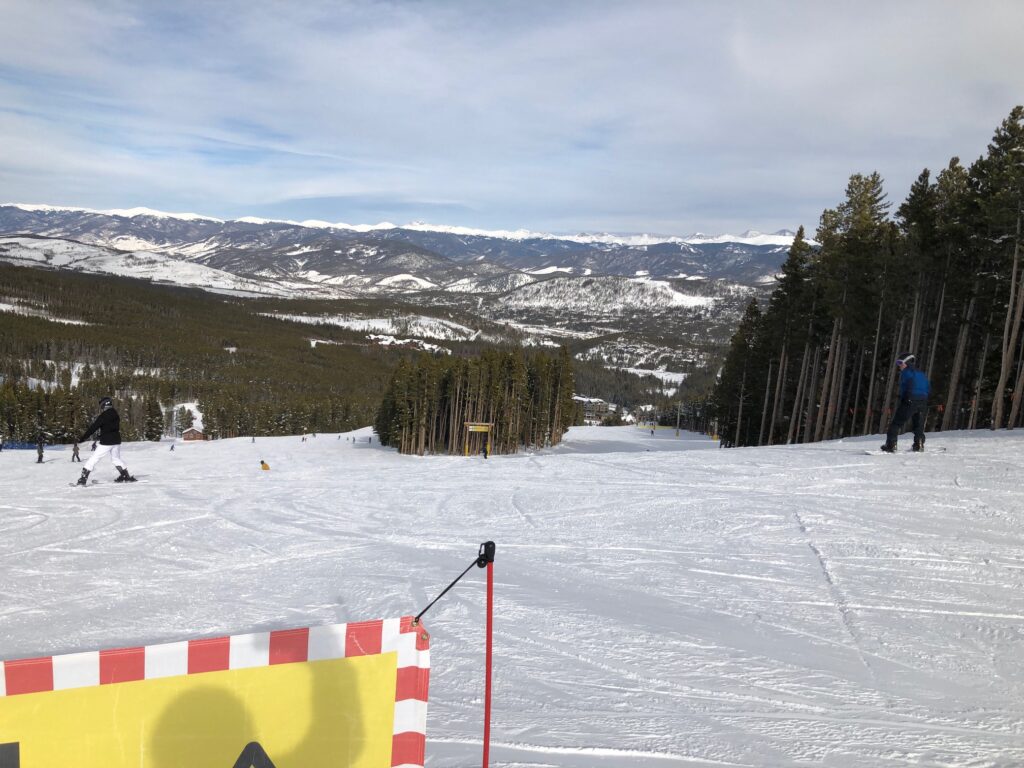 Equipment Report: Come to find out, my skis are 185 cm long vs the 160 cm that the seller advertised on Facebook. #BuyerBeware The length was actually stamped on the skis. I became aware of this taking to a nice fellow on the gondola who owned a ski rental shop in Breckenridge. Dave (my age fellow-skied all his life) pointed to the skis and showed me the stamp. He said my skis were 1980 models that even he'd have a hard time skiing in them. He Gave me some good recommendations for ski dimensions that would work for me. He said that the newer skis wouldn't wear on my legs as much (my thighs have been screaming at me). I'd been asking around about snowboard rental for Mary when she comes. His prices were the lowest I'd found. He was a really nice guy. I see why he has a 5 star rating on Trip Advsior. https://www.amrskishop.com
Next Trip: Stevens Pass, Washington. Christmas Day. I may rent skis and try them out.