Epic Adventure Part 1:
October 28, 2019. Opening weekend at Whistler-Blackcomb, British Columbia, Canada, site of the 2010 Winter Olympics Nordic events. #LoveWhistler. At the end of this report, I'm including some links and comments about our lodging and favorite eating places. First, the mountain and the skiing.
Mountain Hours: (8:30 A.M.-3:30 P.M.). Instead of clogging to the lift in my ski boots, I took the free shuttle from my hotel to Whistler Village. A host, an older man my age, commented on my vintage skis (paid $50 for them on FB—had to replace the bindings because pro shop wouldn't work on them anymore). When I asked him about mountain conditions, he thought based on the age of my skis that I was a seasoned skier. When I informed him otherwise, he suggested I take the Whistler Village Gondola (in lieu of Excalibur Gondola to Blackcomb). He said that there were more challenging Green runs there. An interesting tidbit: When I told him I'd skied Mt. Baker last year, he said that even though less than half of the runs were open that day at Whistler (11 of 26 lifts), it still totaled more than Mt. Baker when all of their trails are open. Indeed—it is two huge mountains.
I smartly took the nice man's advice. It's a 25 minute gondola ride to Roundhouse Lodge (EL: 6069 ft.) Talked with some nice kids from Switzerland and Taiwan on the way up. They said daily lift tickets were $165 dollars a day (Canadian): #EpicSavings tip, I paid $150 (U.S.) for an Epic Pass, which is available to all active duty and retired military and their dependents and allows unlimited skiing at all 17 Vail owned resorts. Check it out. https://www.epicpass.com/pass-results/military.aspx
On the ride up, I had time to make some last minute adjustments to my helmet and goggles. I was totally satisfied with my equipment preparation except for my boots. When I had them fitted, I wore a thinner sock. The sock I had on was a little too thick and the boots pinched my toes (they were very warm) , but once I got to skiing I forgot about it. I wore a pair of long-leg thermals under my ski pants. Up top I had a thermal shirt, a long sleeve t-shirt, a waterproof jacket, and a water-proof windbreaker. On my head under my helmet, I had a warm baklava. It was all a little bulky, but I was not cold ( mountain temp -6°C high for the day). The biggest thing inhibiting me was (is) my gut. #LoseSomeWeightDanno.
I took Upper Whiskey Jack trail downhill. It was a challenging green (for a couple of reasons). It was very crowded that morning and was a little steeper than green runs I was used to, and—it was my first day. All went well until I came to where the trail forked to a blue run (Banana Peel). A sign posted at the continuation of the green run seemed to indicate that the green did not go to the Big Red Express (the chair lift back up). So my only choice was the blue—which I made it down fine taking my time and making some long sweeping turns.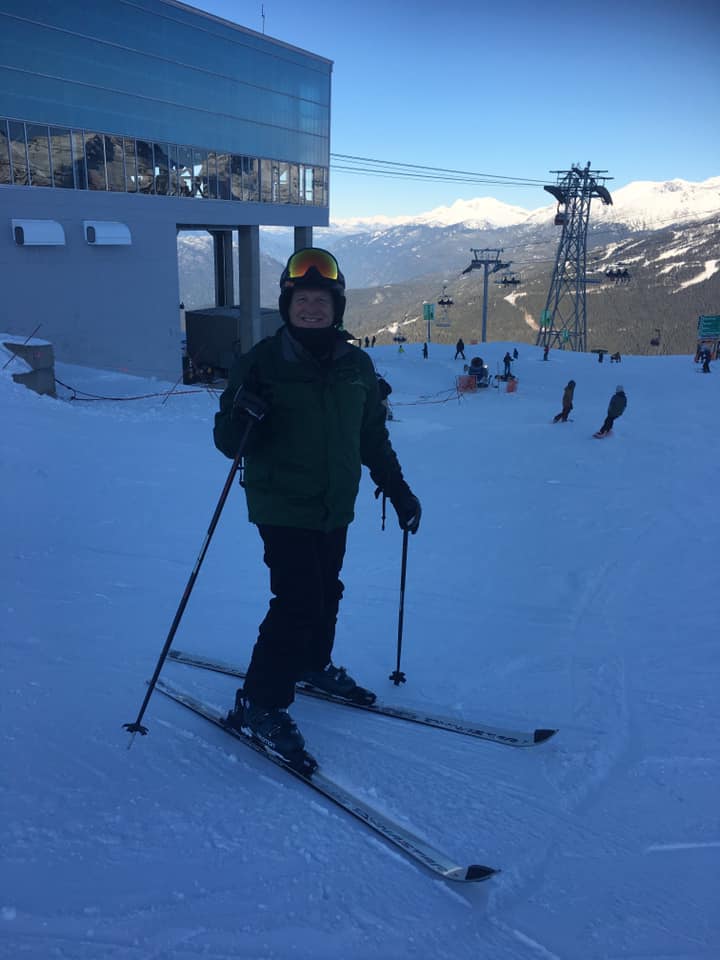 I took the gondola down and had lunch with Mary. In the afternoon, she (not skiing) came back up with me, and while I skied Whistler mountain, she took the peak-to-peak gondola over to Blackcomb.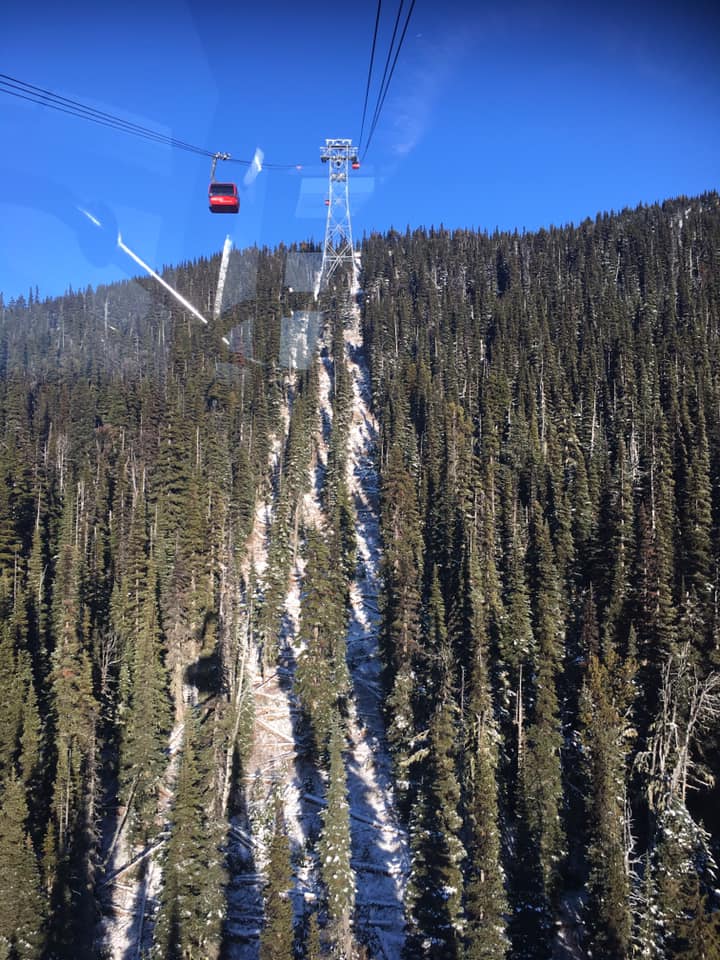 She said the view was spectacular (every 15min you can take a glass-bottom gondola), and she learned something from overhearing an instructor I would have liked to have known beforehand: its best to ski Whistler in the morning and Blackcomb in the afternoon. Here's why. The same route I took in the morning when it was sunny, was completely shaded in the afternoon. It was much harder to see the slope as I went down.
The snow conditions had changed in only a few hours of skiing. Because of the heavy traffic, the snow was packed and very icy in spots. I did ok on the green, but on the blue: #EpicCrash. I had to make a quicker turn to avoid a skier coming in my path and when I did turn I picked up speed and hit an icy patch and (even though I'd had my edges conditioned at the pro shop) I slipped and lost control, did a 360 (and went limp as I was taught in 1977) thinking I was going to land on my shoulder, instead my helmet banged first (#HelmetSavedMyLife), then I slid and tumbled for a ways. Skis stayed on somehow. A couple of people asked me if I was ok. I was. Bruised shoulder and ego, otherwise fine. It was cold on the chairlift going back up. The gondola line going down was long so Mary and I had some coffee and hot chocolate.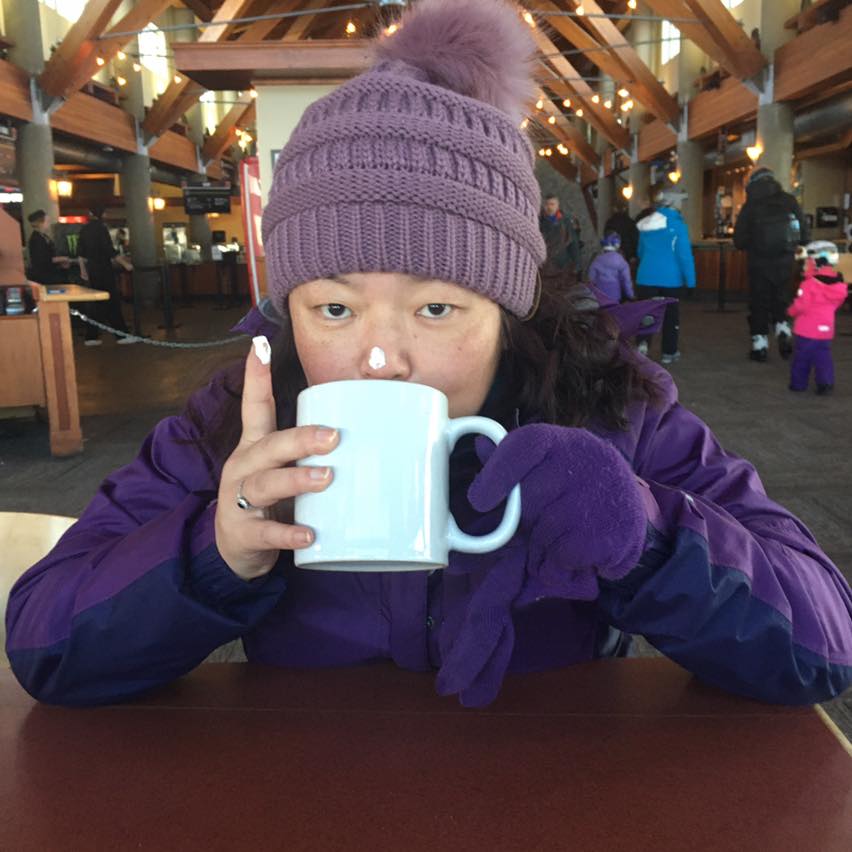 All in all, a fantastic day of skiing. The mountain is fabulous and our accommodations and eating experience wonderful. I hope to come back a couple of more times this season. Next trip will be Tahoe or Stevens Pass. Stay tuned. Below is some info on getting here, where we stayed and places we ate that we'd recommend.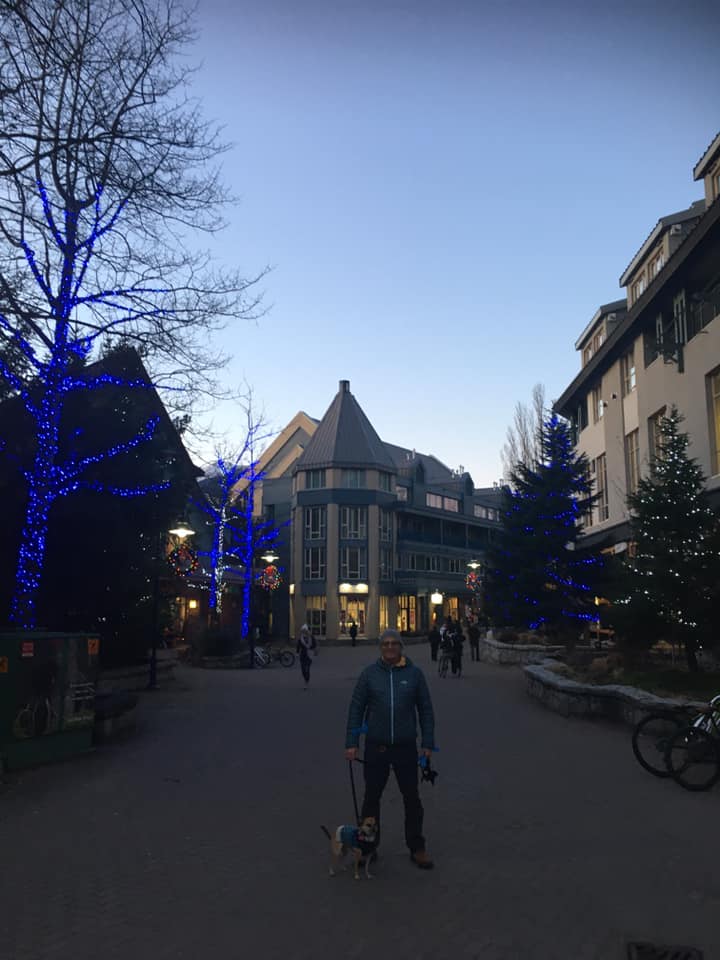 Trip Details:
We left Whidbey Island around 8 A.M. and stopped to have lunch in Richmond (Vancouver, B.C.), did some shopping and then drove on to Whistler. The road was clear (although later on in the year, one will need chains). We arrived at 3.P.M. and checked into the Pinnacle Hotel (http://www.pinnaclehotels.ca/whistler-pinnacle-hotel). What sold me about this place is location. It's within walking distance of the gondolas and is ski-in/ski-out when there's snow. There is a private two-person jacuzzi in every room. Our deluxe studio queen also had a fireplace and a kitchenette. Price was reasonable and the staff was friendly and helpful.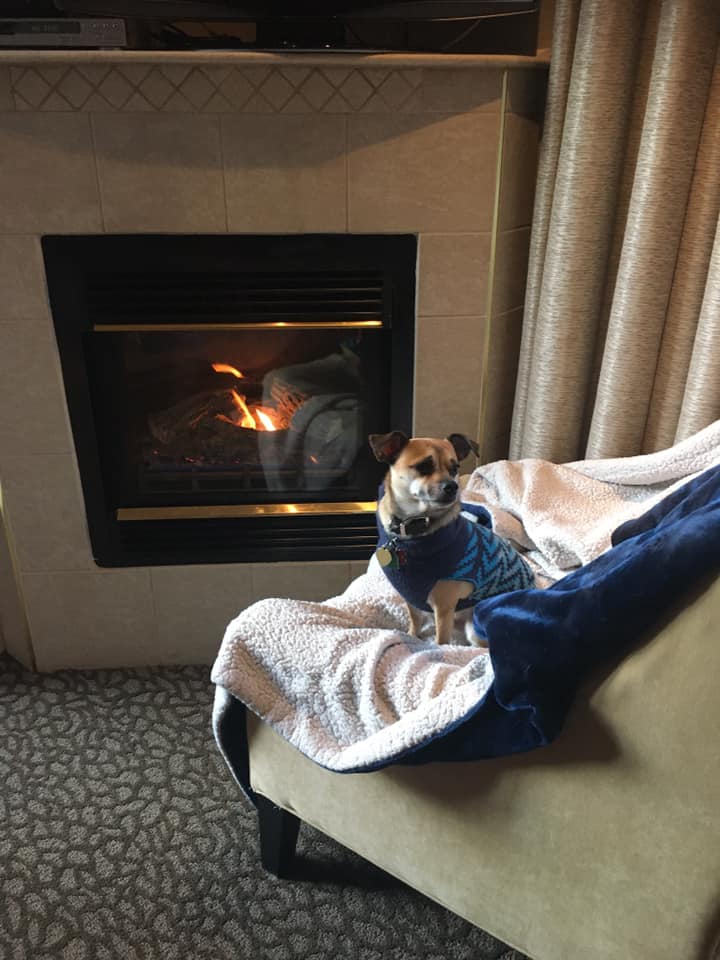 The first night we ate dinner at a place next to our hotel, the El Furniture Warehouse (http://www.warehousegroup.ca/el-furniture-warehouse-whistler). All the dishes are $5.95 (Canadian $). I thought the portions would be small at that price—I was wrong. One plate is a full meal (I had two because I was hungry). We went back the next night too. You can check out the menu at the link–the perogies are fantastic. Burgers and Braised Beef Spaghetti is good. Mocktail Peach Mojito was tasty. It's a fun place and the staff friendly.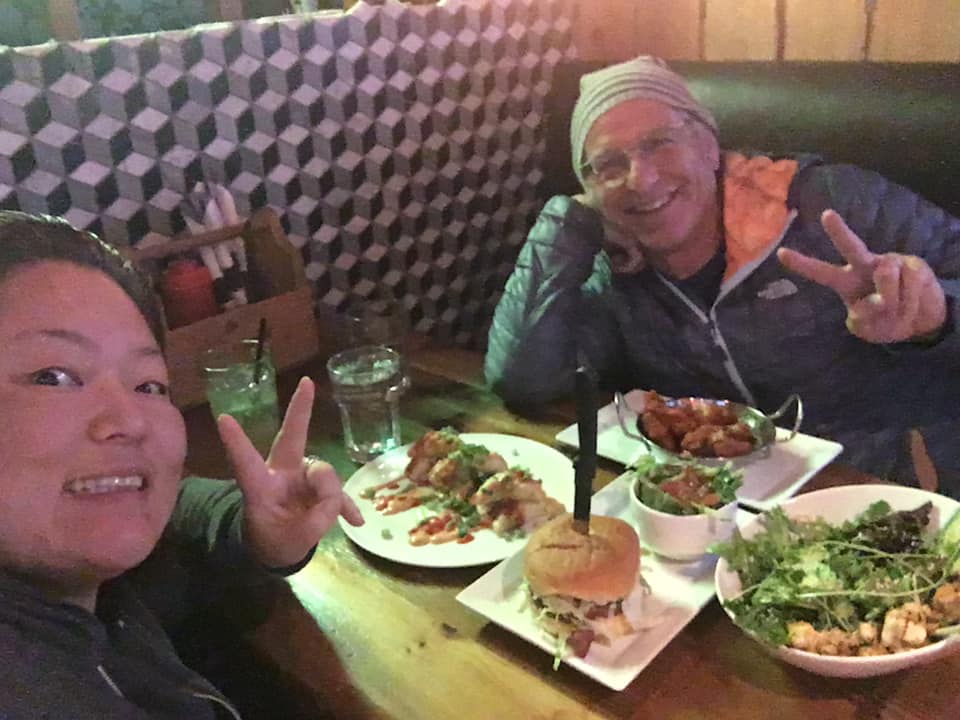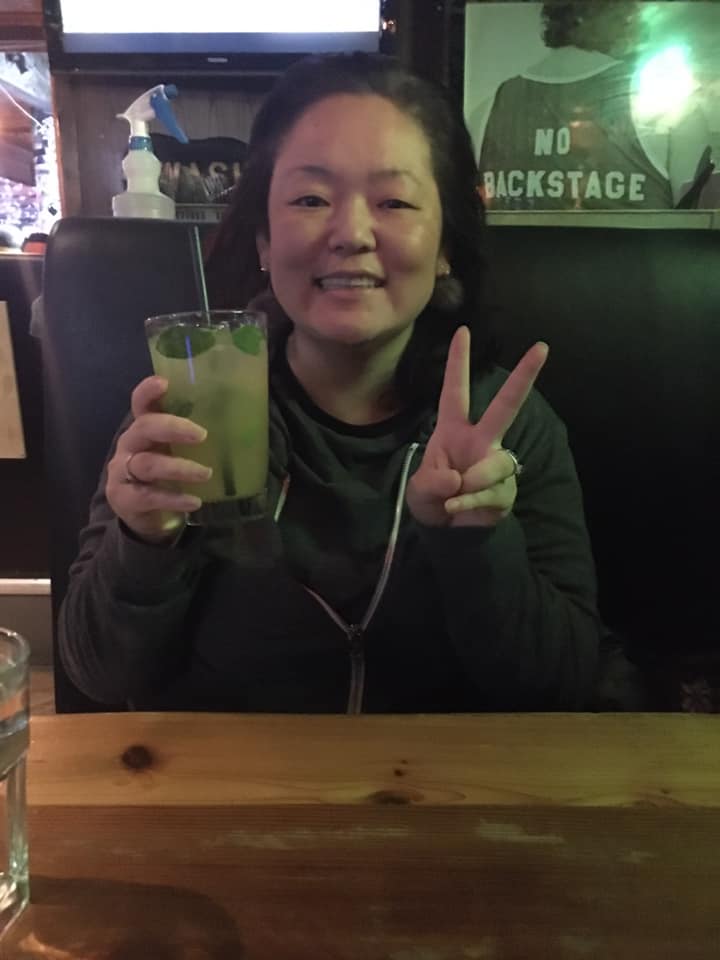 For breakfast on Saturday, we ate at Purebread (https://www.purebread.ca Big selection of mouthwatering pastries, sweet and savory. Americano hit the spot.